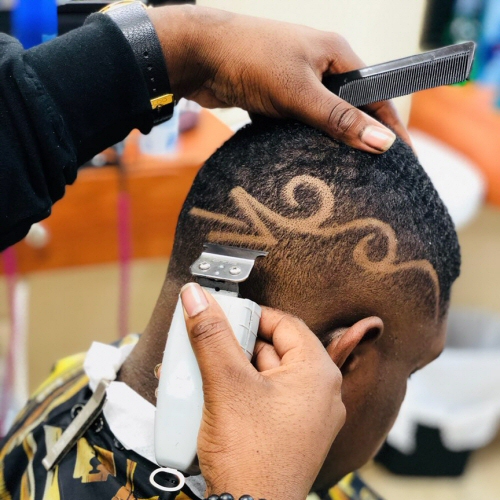 General Admissions and Title IV Eligibility Requirements
For admission to Houston Barber School, applicants for all programs must meet the following requirements:
Be 16 years of age or older; and
Have a high school diploma or the equivalent.
For the Cosmetology to Barber Crossover program, applicants must have a current Cosmetology License.
Provide a copy of the high school diploma, transcript or the equivalent (i.e., GED). or have a home school certificate/transcript from a home study program equivalent to high school level that is recognized by the student's home state . Houston Barber School only accepts standard, verifiable high school diplomas.
Should an enrolling student provide a foreign high school diploma, Houston Barber School will work with the student to obtain an English translation along with confirmation that the education received is equivalent to a U.S. high school diploma. This documentation must come from an outside agency and the prospective student is responsible for paying all fees associated with translation and verification, as well as ensuring that the results are submitted to Houston Barber School.
Provide two identical 2" X 2" pictures - one of which is kept in the student permit book and one of which is attached to the student permit displayed at the work station.
Provide a copy of a government issued photo ID and Social Security Card (if applicable).
Provide a copy of a current Cosmetology License, if enrolling in the Cosmetology to Barber Crossover program.
General Title IV Financial Aid Eligibility Requirements
You must be enrolled at least half-time.
You show that you have financial need.
You are making satisfactory progress in your program of study (See Satisfactory Progress Statement).
You are not in default on a National Direct Student Loan (NDSL), F.F.E.L. or PLUS/SLS Loan.
You do not owe a refund on a Pell Grant and/or Supplemental Educational Opportunity Grant (SEOG).
You must sign a statement that you understand your responsibilities regarding Federal Student Aid funds and that only Loans are paid back.
You must sign a statement of registration status on Form 3 indicating you have registered with the Selective Service, if you are required to do so. (Males only)
Facilities and services available to students with disabilities, including students with intellectual disabilities
Students with disabilities, including intellectual disabilities are considered for admission provided they meet the entrance requirements. Special accommodation requests must be made in writing and documented by a physician. The director is responsible for accepting students and determining whether applicants, including those with disabilities, can benefit from the training.
Houston Barber School accepts clock hours from students who have successfully completed clock hours of the following:

Institutions licensed by TDLR;
Out-of-state licensed institutions ONLY when a transcript has been submitted, evaluated and transferrable clock hours identified and approved by TDLR.
The length of the program will be reduced by the number of clock hours transferred in and the tuition adjusted accordingly, based on per clock hour charges.
Credit for clock hours completed at this institution may or may not be accepted for transfer to another institution. The decision to accept Houston Barber School clock hours is solely up to the receiving institution.
Contact the Admissions office for more information regarding admissions and Title IV Aid requirements.